Bible School
Training leaders for kingdom assignments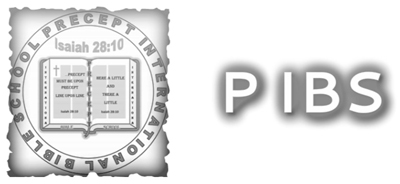 Precept International is a Spirit-Filled, Word of Faith Bible School in Southeast, Texas. It is located a few miles east of Houston, Texas in the beautiful city of Baytown.
Our Mandate
"to help people in the Kingdom of God find their God given
assignments and assist them in getting maximum results."
Every One has a place at PIBS.
We believe there two types of calls to the kingdom "kings and priests.
The "Kingly Call " are those called to the represent God in the market place ( janitor, business owners, CEO, Teachers, Fireman
Government, law enformence, moms all walks of life, etc).
The "Priestly Call" those call to ministry, pastor, teachers evangelist apostle , prophet, ministry staff of any kind to the,volunteer, helps ministry.
Both are equally important to the Kingdom and God's plan of redemption and are called and anointed by God.